The Legacy of the Sisters of St. Joseph
Celebrating the mission of the Sisters of St. Joseph of Springfield since 1883
Daily we give thanks for those who have generously supported our community and mission through the years.
Looking to the future, we happily recognize our loyal benefactors who remember us in their Wills.

We welcome you to the Sister Mary Dooley Legacy Circle!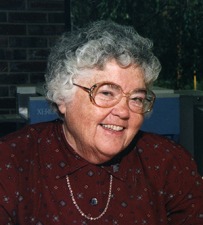 Sr. Mary Dooley (Eleanor Maria) was a beloved member of the congregation for more than 70 years, known for her involvement in the broader community and her commitment to social justice. She lives on in the hearts of thousands of people whose lives she touched. Upon her passing at age 90, the Sister Mary Dooley Legacy Circle was created in her honor. We can think of no better example of leaving a lasting legacy than Sr. Mary Dooley.
We invite you to continue to share our vision for the future. A future where the Sisters who have devoted their lives to our communities will live their retirement years with adequate health care, housing and essentials, knowing that the mission is valued and will continue in our communities and in our hearts.
Please consider joining our Sister Mary Dooley Legacy circle by remembering the Sisters in your estate planning.
For more information about the Sister Mary Dooley Legacy Circle please contact us. We will be happy to speak with you or send you information, as requested.
View our Legacy Circle Brochure Here!